Exhibitions – research exhibition specific websites and different art galleries
Making contacts in the creative industry – joining an art group of some sort to engage in crits and meet other artists
Competitions
Selling work – consider what sites to use
Since I don't have a lot of experience on my CV and I'm not interested in pursuing a master's degree straight after my bachelor's degree, I feel that it's a good idea to focus on getting my work into the real world through exhibitions and competitions which will allow me to make contacts and could lead me to gain some unique experiences/opportunities in the future.
Information about gallery spaces and exhibitions:
When it comes to becoming a self-employed artist, there are two questions you should ask yourself – What are your ambitions? and what are your hopes/dreams? The size of these ambitions matters as they show where you want to end up, which could be within the local art world, the national art world, or the international art world. There can also be crossovers, with some artists going from one to another throughout their careers. Most people begin locally and so this is something to consider, which city, place or practice do you want to start out in?
As well as different art worlds, there are also different exhibition venues including self-hire/manage, commercial and artist-run:
The self-hire/manage exhibition venues are very expensive and used by artists making specific work for people they know are definitely going to buy the work.
The Commercial exhibition venues include semi-craft shops and galleries in Cork Street. It is vital to be aware of all the different types of Commercial galleries and a good starting point would be to research London based galleries and then go to visit them in your spare time to see the types of art that are exhibited – then can understand if your work fits their criteria's. Most often with commercial venues, you have to be introduced to the galleries before they even consider you in the exhibition – good idea to establish yourself beforehand and do a lot of networking.
Artist-run exhibition venues are often attached to studio spaces and artists collectives such as Two Queens in Leicester. The work in these venues doesn't usually have success commercially but it allows artists to exhibit on their own terms without being told to change their work to fit a particular space or theme. Artists have also found non-gallery spaces to present their work since most galleries can be picky/closed off or difficult to get into.
Non-gallery spaces include empty spaces which are commissioned. Gardens, outdoor areas, work made specifically to be presented in particular venues. In some places, shop owners allow artists to use their empty shops whilst away to prevent areas from becoming derelict.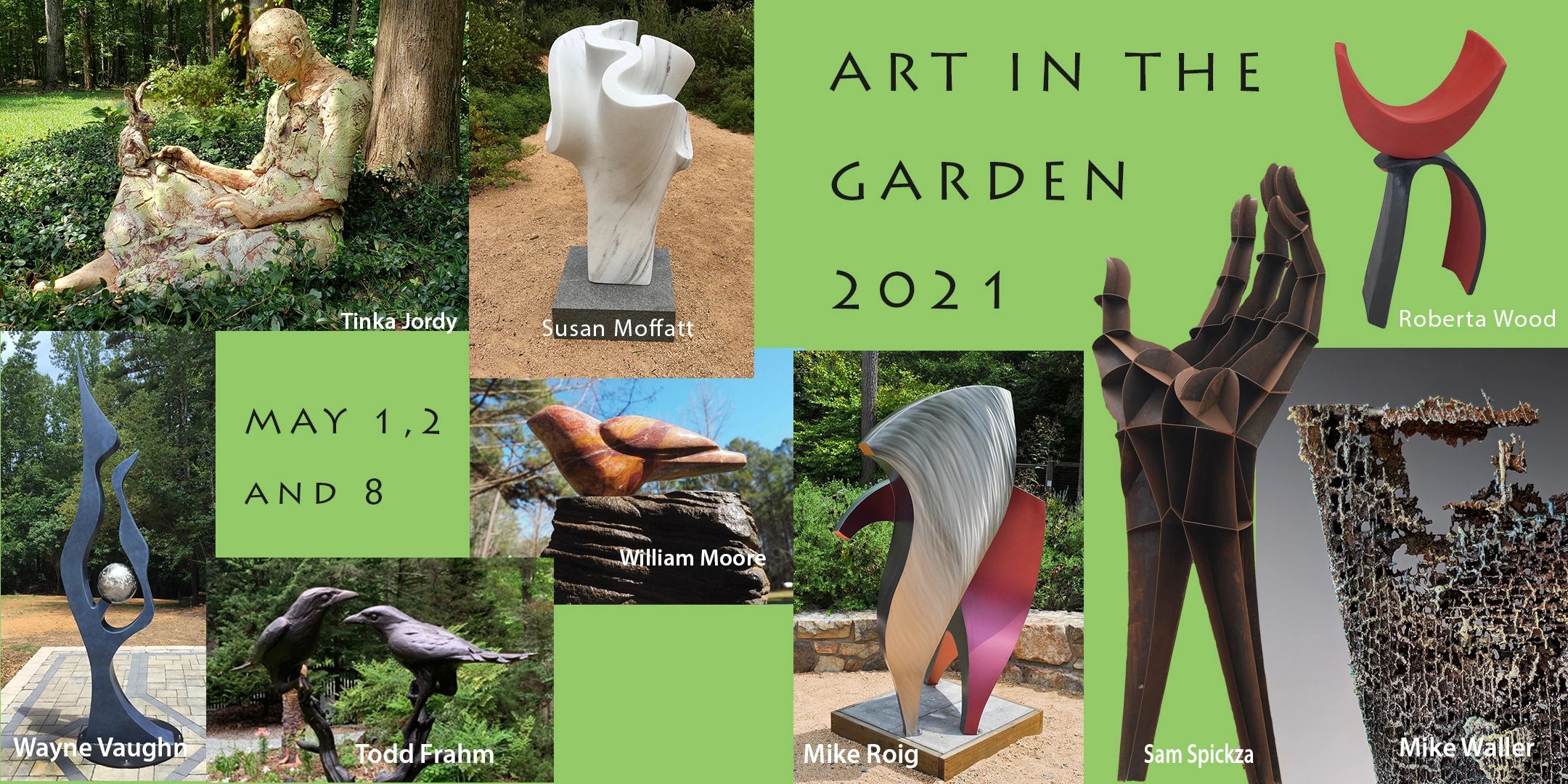 Billboard companies also allow artists to present their work for a cheap price or sometimes for free as this is advantageous for the billboard companies to create greater visibility and remind businesses that the companies still exist. Commercial companies often do things to benefit themselves.
Often using empty shops or other similar venues requires public liability insurance which is incredibly expensive as you are considered a commercial company. Artists are able to obtain cheaper public liability insurance through access which is an arts organisation that publicly buys public liability insurance.
A key area to research is art organisations. The A.N (previously known as the artists' newsletter) is a good thing to subscribe to for the legality of being an artist and it has a lot of information making it a good service.
A.N has a section dedicated to art assistant jobs – both artist assistants and gallery assistants. It is important to think about your skillset and what skills may need to be developed to suit this job. These jobs are very variated, can be fun or difficult depending on how demanding the person/people you are working for are.
Artist assistant – gives you an insight into how the art world works which is important as it is a complex system. This also gives you the chance to build a network of connections that can come in handy in future endeavours. Can involve making cups of tea or sweeping the floor, even making the artist's work.
Personal assistants – sometimes artist assistants can be promoted to becoming personal assistants which involves booking trains or materials for private viewings, sourcing things.
Gallery assistant jobs – often through internships, involve a lot of computer work via setting up websites, handling social media.
Finding exhibition opportunities:
Looking into opportunities on the websites Art Rabbit, Art Quest, Arts Hub, Arts Connect and many more will be vital for gaining exhibition experience as well as locating galleries that suit my personal style or do frequent exhibitions could also give me a better chance of being chosen.
Art Rabbit website:
ArtRabbit is a good site to use as it focuses on opportunities in and around Leicester which is convenient for me as I live in Leicester and I have lived here my whole life. I have no intentions of moving out of Leicester anytime soon due to finances so this will continue to be relevant for me for a long time – even after University.
Curator Space website:
Curator Space is a website which has opportunities for both artists and curators, as well as showing what is currently popular in the artworld. Since I first joined, I have found some exciting opportunities to apply for.
Art Quest Website:
Art Quest seems to have a lot more advanced artist opportunities involving science based ideas and activities which I find interesting. However, I don't feel that I am educated enough on science based subjects and so these probably wouldn't be suitable for me but I will look on the website regardless. It also included some interesting artist residencies which I will look into and add to my residency post.
Arts Hub Website:
Arts Hub has a range of different opportunities including awards/prize opportunities, calls for artists, photography, visual arts and painting which makes this a good place for opportunities which will build up your CV which is very beneficial for employment down the line.
Applying to some exhibitions:
First exhibition application:
I came across this exhibition opportunity on artrabbit and decided to go for it as it looked like a good opportunity and could be a great way for me to gain experience to add to my CV.
This is my application, I submitted three of my artworks to boost my chances of being chosen, as this isn't guaranteed. Upon reflection, I feel hat I should have included the pdf explaining my work and concepts as this may not be obvious from just looking at my paintings – although I think it's a good idea for people to come to their own conclusions. Now I have to wait to see if I'll be selected for the exhibition in May 2022, I will keep posting updates here when I hear back.

Update about London Lighthouse Exhibition:
Unfortunately I wasn't successful in my attempt to exhibit at the London Lighthouse exhibition. This is the response I received on Tuesday 5th April 2022. Numbers of submissions and the fact I submitted work near the deadline meant I wasn't selected. I am aware that my art may not be for everyone from one of my crits so I take this with a linch of salt. It is simply something that happens during the process of submitting your work to exhibitions, you win some, you lose some. Onwards and upwards.
Second opportunity application:
I came across this opportunity on Curator Space where you submit pictures of your work and information about it for the chance to be featured on an Instagram page. Although this isn't a full on exhibition, I feel that this could help me gain more attention on my art Instagram page and get my name out there more, which could lead to more exciting opportunities in the future. Gaining more visibility could allow me to hear from other people about how my work is going and give constructive criticism to help me develop it further.
The condition of entries was work which relates to the natural/metaphysical world and since my current project involved ideas concerning the captivity of animals, I felt that this was a very fitting idea and I feel that I have a good chance of being selected for this based on this information.
I only wrote a small bio and statement since it specified it being brief and so I was worried about overdoing it so decided to keep it short and sweet.
I haven't yet finished my artist website, I still have areas to improve and so I decided not to include my website for this reason.
Although it said I could submit 5 images, it would only allow me to upload 3 even though the sizing's were all correct so I decided to just upload 3 of the most successful paintings from the opinions of my peers during my crit. I feel that these paintings portray my project nicely and could help me to be successful in the selection process.
I added information about materials used and the titles.
I am excited to see if I am selected for this opportunity and I found it quite interesting to see if I can get my work promoted in a different way than a physical exhibition through an online platform which could have a lot of visibility which could benefit me greatly in the future.
Unfortunately my application for this opportunity was denied which I was a bit disappointed about but we move onwards and upwards. It is a part of life and your work isn't always going to be selected. I just need to keep on applying and putting myself out there
Third opportunity application:
I came across this opportunity to be featured on the 'Haus A Rest' Zine, Instagram and Facebook pages for one month or more. Again, like the Instagram opportunity previously, this gives me a chance to get my work seen by more people and allow me to make more contacts which could be very beneficial for my artistic endeavours or future opportunities. The theme for submissions being consumption fits perfectly with my project, as farm animals in captivity often end up being sent to the slaughterhouse so I felt this was very relevant to my project.
Update on the Haus-a-rest submission:
Unfortunately I wasn't accepted for this opportunity as my work doesn't fit well with the other work or theme and so they most likely meant a more literal sense of 'consumption'. They encouraged me to follow them back on instagram so that I can apply for future opportunities as they do them quite frequently so that gives me a good sense of worth as they seem to like my work.

Having access to their instagram page allows me to see how diverse their open calls are and the fact that they include a range of different art works and styles on their page which gives me hope for the future.
Another Opportunity:
Closing Date – June 12th
Location – United Kingdom
Artform – visual arts
Artists can submit up to four artworks
website for more information – https://www.exetercontemporaryopen.com/about-the-exhibition1
Exhibition will run from 15th September – 6th November and is open to any medium of art
£5 entry fee
Work needs to have been created in the last two years
Short artist statement and websites can be provided
Successful applicants will be informed by Monday 4th July
Some awards up for grabs (£1000, £500 or £200)
Maximum size of entry for 2D work is 200 cm x 200 cm
Steps of applying:
Read guidelines
Pay £5 entry fee
Complete submission form
I payed the small fee of £5 so that I could continue with my application. Usually fees are a lot higher than this so I was quite surprised – on the website it says it has reduced fees from £20 due to the long lasting effects of the pandemic which I thought was a nice gesture as a lot of people wouldn't be able to afford an expensive fee.
This was the start of the submission form which told me exactly what I needed to include.
I added my short artist statement and my website link which could come in handy if they see an artwork which they feel would fit in more with the exhibition, widening my chances of being accepted.
This is a screenshot of me adding my artwork information and images.
These are the artworks I submitted. I feel that these are some of my strongest pieces and I hope that I get selected for this opportunity as it will allow me to build on my CV.
The form went through a checklist to ensure that I had done everything which I found helpful.
I submitted my application form so now I have to wait to see the results. I am happy with my submission and hope to hear good news on Monday 4th July. Unfortunately the timing of this exhibition means I won't have received confirmation until after I submit my CPS work but I have proof of application and in the meantime will do an online exhibition whilst I search for more exhibition/competition opportunities.
Cons of exhibitions:
Fees to enter your work
No guarantee that your work will be chosen
High amounts of people submitting work
Requirements for specific themes so may have to explore new subject matter
Can be stressful – lots of preparations involved in exhibitions
Sometimes receive negative reactions to your work – have to have thick skin and be able to take criticism (both constructive and non)
Amount of people who visit exhibitions vary so only certain people will see your work
In a large gallery there will be a lot of works selected and so your work could get overlooked
Although this is a good way of gaining experience for my CV and making myself seen by employers, there are also some cons as a lot of exhibition entries require money for you to submit your work and there isn't a guarantee that your work will be chosen. In order to afford this, I will need to be making some kind of income which I hope will be through my creativity but I will go for any job to provide an income for myself and build up to a creative job when I get the chance to. There are also some that are free to enter so this isn't always a concern but it may